Instructions
Fill in the spaces by writing the answers in the spaces provided, horizontally and vertically. In the puzzle, note that compound words are written without a space or a hyphen. Click on

for clues! You will then be able to pay a virtual visit to the Museum's collections where you will find more information. To validate your answers, click on

.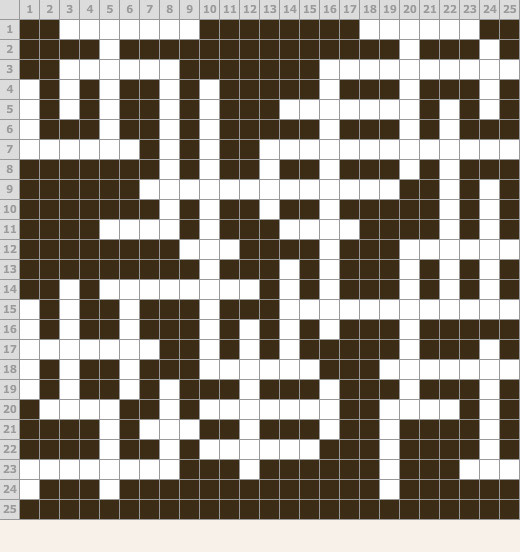 Across
1
This resident of Sherbrooke was the private chamberlain to Pope Leo XIII.

- Subject of a paleontological study.

3
A small, mud-dwelling bird, which may be extinct; called an "Eskimo ....".

- Bringing together similar objects.
5 Putting objects in their place.
9
A large bug often found in our swimming pools.

11
The name of a deer that lives in the hills and mountains in western Canada.

- An Australian bird that can be seen in our collections. Also an edible fruit.

12
To remove the water from a specimen; an insect is often ... to preserve it in the collection. - Large marine mammal of Arctic regions, the male has very long upper canine "teeth".

14
To find the name of a species, to recognize.

15
Conservation technique by sublimation at a very low temperature.

17
Owl that often lives in church steeples and other buildings.

18 A series of figures on a label. - The person in charge of a museum's collections.
20
An American naturalist and taxidermist who created a display case of 36 birds.

- An element of a rock; inorganic. – Exterior envelope of a body, sometimes called a study ....

21 Produced by a female bird.
22
Liquid which is used to preserve exhibits in a collection.

Down
1
Synonym for fur or pelage.

- A small piece of paper attached to a specimen. - Abbreviation for Saint
3
The acronym of the Canadian Conservation Institute. - A place where the pieces in the museum's collection are kept.

5
The long canine tooth of this whale is part of our collection.

- The common language used to identify species.
6 A sliding compartment in a piece of furniture.
8
An endangered member in eastern Canada of the family Mustelidae.

- An important Canadian naturalist, he was director of the Geological Survey of Canada.
10
A bird which is now extinct, resembling a pigeon.

12
A special school providing education in theology, religious history.

13 Part of the body often preserved by hunters as a trophy.
14
Large knife with 2 sides.

16
Often called a garden spider, its name comes from the white cross on the back of the abdomen.

- An insect often found in homes; it has a single pair of short wings.
19
Filled with straw (an early form of taxidermy). When a taxidermist prepared the animal for display he used to .... it with straw.

22 A science that is concerned with the human past and which uses digs to find information.