The museum of the Séminaire de Nicolet
In 1916, the Rev. Henri Bernier, professor at the Séminaire de Nicolet, started a museum of natural history and ancient objects. The museum displayed important natural science collections. Students and visitors could observe shells, birds, fossils, rocks and minerals. To these were added stamp and coin collections.
When the Séminaire closed in 1969, the collection was loaned to the Museum at Odanak. In 1987, it was ceded to the Séminaire de Sherbrooke and to the Musée québécois de culture populaire.
The Séminaire de Nicolet now serves as a chartered private archives, and is open to researchers.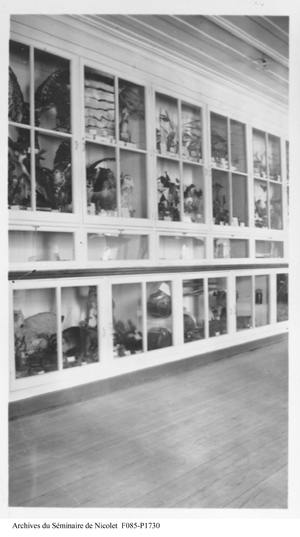 Museum at the Séminaire de Nicolet
© Archives of the Séminaire de Nicolet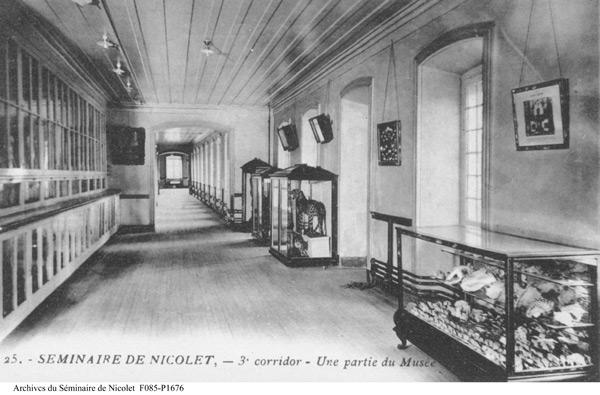 Museum at the Séminaire de Nicolet
© Archives of the Séminaire de Nicolet